In English and Swedish!
< LANGUAGE SELECTION >
Now showing Chapter 15: "Miss Brush Tail 2002"
Lollo is about to get married to her fox-sheik and decides to take her last chance to win the Miss Brush-Tail Beauty Pageant... Unfortunately for her, all the members of the jury seem to have sinister hidden agendas of their own...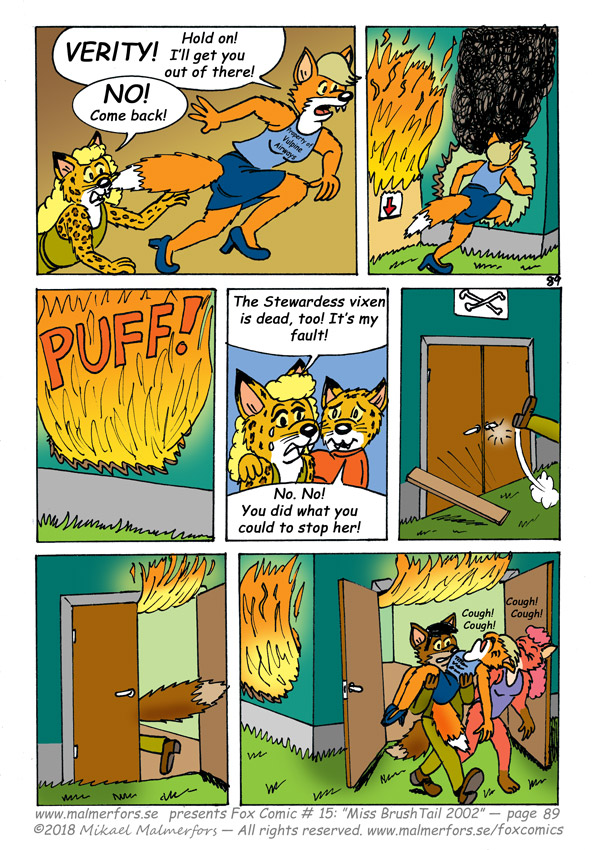 To be continued... (Next Page will appear July 27, 2018)
---
<< Beginning of Chapter
< Previous Page
Archive
Comic Mainpage
---

44 YEARS of foxy adventures in the Archive!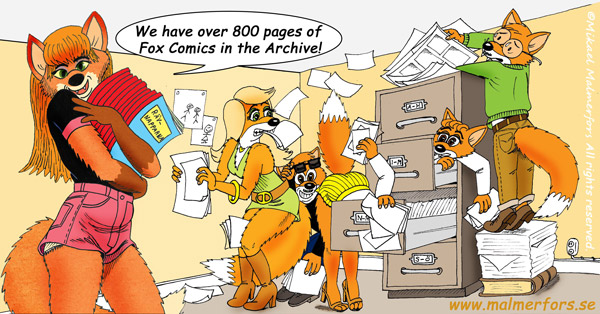 800+ Comic Pages in the Fox Archive!
---
If you for some reason don't like foxes you might prefer my other comic...