Chapter 2 - The FOX KILLER (Frontcover)
In English och Swedish!
A fearsome lynx tries to kill the foxes and add their tails to his collection...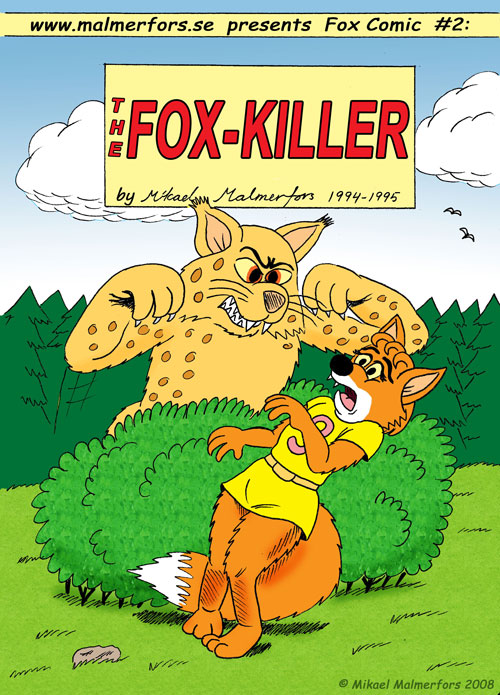 The FOX KILLER - frontcover
NEXT PAGE >
---
If you dare not read this story, you can choose another chapter in the ARCHIVE !
---
If you for some reason don't like foxes you might prefer my other comic...