"Spotified!" - A fox comic special featuring
Rävelina the vixen and Leo the leopard!
The vixen gave her leopard boyfriend cans with leopard-colored fur dye
as an engagement present, and volunteered to serve as his canvas...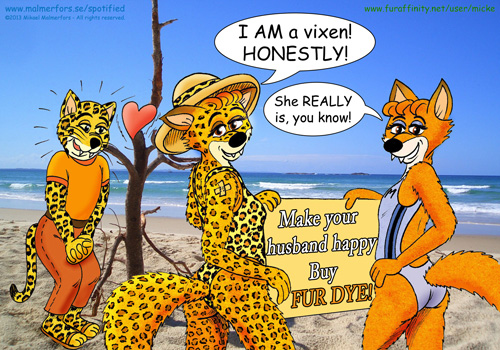 In English och Swedish!
Warning - Contains
(sort of...)The vixen isn't really naked. She is covered by her natural fur coat, so you cannot
see her naughty bits unless you have a really dirty mind! You may think she looks naked,
but that's just because you want to see her nude! Do not say that I haven't warned you...

---
Copyright © Mikael Malmerfors 2012 - 2013. All rights reserved. Med ensamrätt.
---